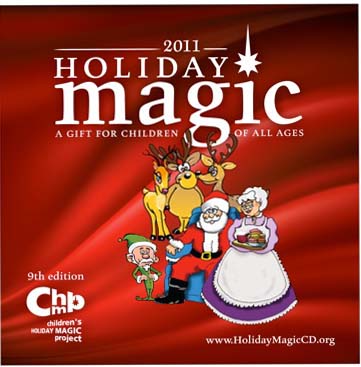 Jeff Gelder writes:
Wanted: The finest and most generous voice actors and singers!
The Children's Holiday Magic Project and GelderHead Audio Productions are now accepting submissions for the 9th edition CD of Holiday Magic, A Gift for Children of all Ages – a holiday recording to brighten the holidays of the children and their siblings at Children's Hospitals.  Every year, the CDs brighten the holidays for sick children in hospitals, and also their siblings, who often feel lonely due to the other child requiring more attention from the parents.
For more information about how to submit your demo and be a part of this compilation,
click here!